"The First Wealth is Health" – Ralph Waldo Emerson
How are meals in childcare centres in Singapore prepared?
Children can be picky eaters, but it is important to establish healthy eating habits at an early age. Nutritious meals in childcare centres across Singapore are not only essential for the health and development of children, it also helps them to focus and learn better, and to stay active throughout the day.
Apart from making sure your kids are eating right at home, childcare centres have also stepped up their game when it comes to the provision of meals for preschoolers.
In Singapore, some childcare centres have their food catered for the children. However, there is now a growing number of centres who are opting for the meals to be cooked in-house. According to a recent CNA article, many preschools are starting to shift towards having the food prepared in-house.
These childcare centres believe that the move allows them to have more control over the quality of food served compared to catered food. When food is being cooked in-house, the centres will get to oversee the menu planning and food preparation process. They also will be able to keep track of the timing of the food preparation and are better able to assure the cleanliness and safety of food handling.
One such childcare centre in Singapore which has chosen the path of having the meals for children cooked in-house is MindChamps PreSchool @ Woodlands.
Read on to find out more about the food that is served to preschoolers at this centre and the wonderful people who made all this possible.
Meet our in-house cook at MindChamps PreSchool @ Woodlands
Madam Ling has been working with MindChamps PreSchool @ Woodlands, a childcare centre in Singapore, for almost four years now. Always open to trying out new dishes, she works closely with Ms Theresa Khiu, Principal of MindChamps PreSchool @ Woodlands to come up with a healthy meal plan for the children.
The kids at the centre get to enjoy the goodness of in-house cooked food through a menu that is specially thought-through and well-planned by Principal Theresa.
"We thought of ways to entice Champs to eat their greens without knowing they are even eating it! We also had to think along the lines of nutrition power-packed meals which can be prepared without much fuss. Thank God for Aunty Ling who is always open and receptive to the menu ideas as she understands that the end result would benefit the children," Principal Theresa explains.
Apart from the regular menu, Principal Theresa also includes vegetarian options to cater to the dietary needs and preferences of some of the kids. While this posed to be a challenge initially, she soon discovered that this allowed her to be creative with the menu and ingredients to make the dishes enticing for the children. Some of the dishes that are on the vegetarian menu include Spinach Pesto Pasta, Bell Peppers & Shimeji Mushrooms on Quinoa Mix Rice, Crisp Tofu with Broccoli and Sesame Seeds in Buckwheat Noodles with Sauce.
Ms Selene Ong, Centre Manager of MindChamps PreSchool @ Woodlands, added "The vegetarian menu takes into consideration the growing needs of children, as a variety of healthy ingredients are introduced to it. Parents need not go through any hassle of specially preparing and packing food for their Champ, as they can enjoy these nutritious foods in school!".
And it seems like it is not only the kids who are raving about the food in school. Principal Theresa shared the many messages and emails she has received from the parents on the food, saying how much their children enjoy eating them. "One parent even took to Facebook to commend the centre on the menu prepared for the kids and asked if we provide Tingkat services!" she chuckles.
Read also: What Makes Playgroup in MindChamps Woodlands Stand Out
A sneak preview of the meals for children at MindChamps PreSchool @ Woodlands
Breakfast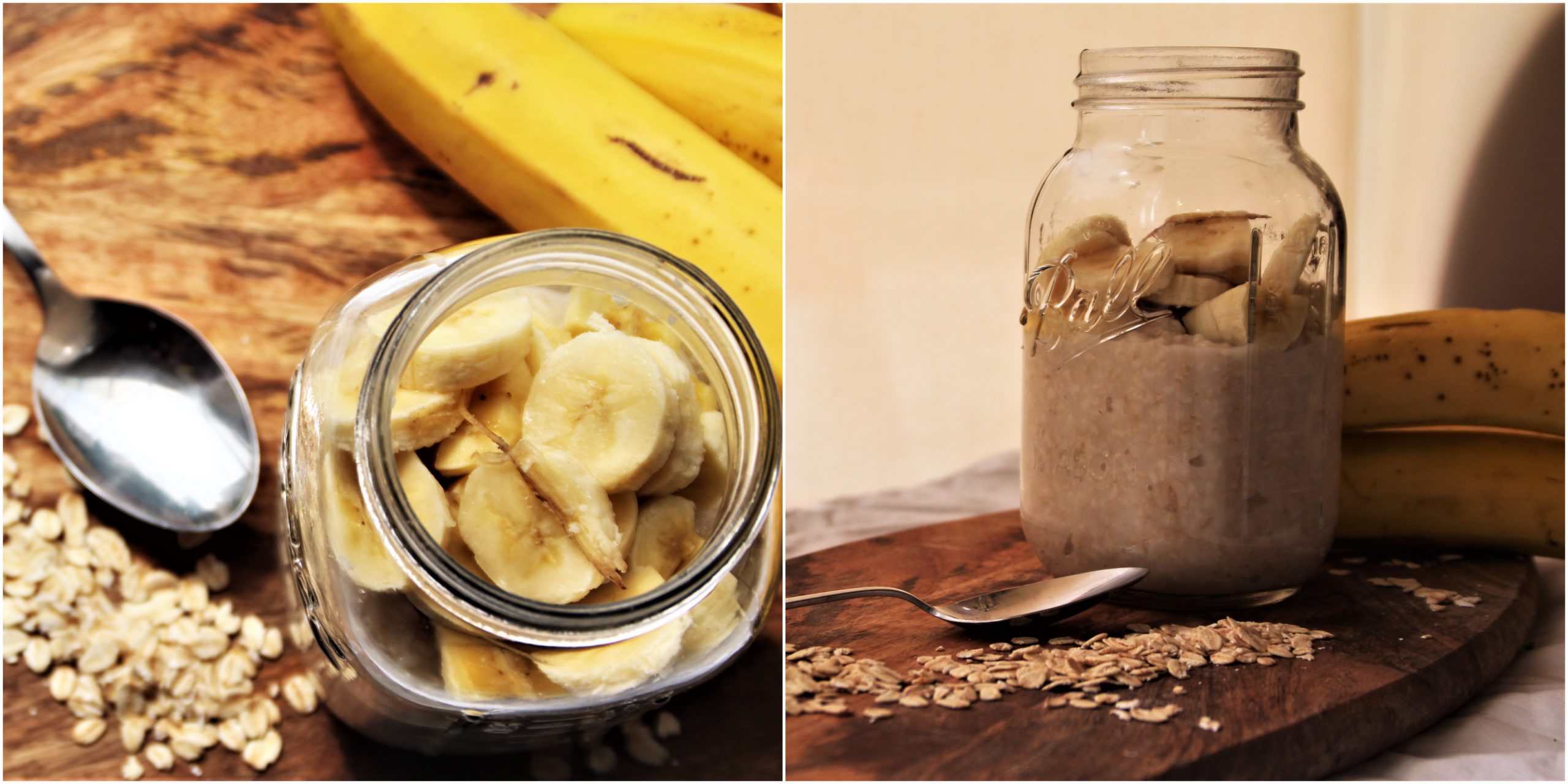 It is always said that breakfast is the most important meal of the day. At this childcare centre in Woodlands, the day starts with a selection of immunity-boosting foods.
These include yummy dishes such as Honey Banana Oats, which is a perfect, fibre-rich breakfast food, and Broccoli & Cheese Frittata Fingers – a perfect alternative to scrambled eggs to add some variety to the children's first meal of the day.
Lunch
This is a special treat for the children. A perfect mixture of the necessary nutrients and sources of protein needed for the children.  In replacement of the rice used in this meal, cauliflowers are ground into rice bits – making this a high-fibre dish.
The soy-glazed chicken and the egg drop soup serve as protein for the children which helps to build and repair tissues in their body. With edamame beans sprinkled on the side, this is a great way to get children to eat their veggies, especially those who are resistant towards greens.
Read also: 5 Surprising Benefits of Cooking with Preschoolers – Ideas and Tips for Parents
Snack
Who would say no to a sushi snack? Rolled up with avocado and cheese, these sushi rolls are cut and served in bite-sized pieces.
Avocado is also known as a super fruit, packed with nutrients. Cheese, on the other hand, is a great source of calcium and protein. As a whole, this makes the perfect healthy snack for the children after their nap time.
How do the children really feel about the food served to them at MindChamps PreSchool @ Woodlands? Scroll down to find out!
Yummy in my tummy!
As Principal Theresa takes care of the meal planning for the children weekly, she is looking forward to adding more dishes to the menu. This is to ensure that the preschoolers get exposed to a wide range of tastes and food options that are healthy.
Now, don't these food options that are cooked in-house at MindChamps PreSchool @ Woodlands look absolutely divine?
Read also: Looking for Weekend Enrichment Classes for Kids in Woodlands? Here are Some Which You Can Sign Up For
Written by S Dharshini Priya
Keen to find out more about what goes on during the day at MindChamps PreSchool @ Woodlands – apart from having the kids tuck into healthy "home-cooked" food?