With the rise in COVID-19 cases reported recently and the circuit breaker measures in place from 8 April to 4 May 2020, schools have now switched to full home-based learning and free e-learning resources while preschool services are suspended.
Your child's teachers would have made arrangements for online lessons to be conducted and daily assignments to be submitted during this period. However, it is highly likely that this will take up just a few hours of your child's time.
What else can you give your child to keep him/her engaged for the rest of the day?
To help you in supporting your child's learning at home, we've compiled a list of free e-learning resources that you can tap on once he/she is done with the school's HBL tasks.
Free E-Learning Resources for Kids in Preschool and Primary School
E-learning Websites

1. BrainPOP
This e-learning website is jam-packed with games, animated movies and interactive activities so learning everyday school subjects will never be dull. With content designed for primary schoolers, your child can dive into subjects like English, arts and music, social studies and STEM (Science, Technology, Engineering and Maths).
BrainPOP features learning tools that are designed to get students to reflect and make connections between the topics that they are learning. This encourages your child to study independently as he/she learns and discovers about the world.
2. Khan Academy
A non-profit organisation, Khan Academy was set up to provide world-class education for anyone and from anywhere in the world, for free.
This e-learning website features a comprehensive collection of interactive exercises, videos and articles on school subjects such as maths, science and English. With tests and quizzes that come with instant feedback and step-by-step hints, your child can revise what he/she has learnt in school and identify the areas that he/she needs to improve on.
Khan Academy also features specialised content that are produced in collaboration with reputable educational organisations such as NASA, The Museum of Modern Art and Massachusetts Institute of Technology. With this, your child will enjoy greater exposure as he/she extends the learning beyond the local school syllabus.
YouTube Learning Channels

3. Kids Learning Tube
Kids Learning Tube lets your child learn through an engaging collection of sing-along animated videos on a variety of educational topics. From learning about the solar system and the human body to geography, animals, food and nutrition. The video content does a great job in breaking down complicated topics and processes in a way that helps your child understand and retain what he/she has learnt.
If you are looking for a learning activity that will keep your child occupied for a long time, we're sure the 140 educational videos in the playlist will do the trick!
4. National Geographic Kids
If your child is a huge fan of Nat Geo Kids, this YouTube channel should definitely be bookmarked for easy access anytime!
As with Nat Geo's TV shows, magazines and online content, the videos on the YouTube channel take your child on a fun discovery of the world. Engage with topics that range from awesome animals, cool science, funny pets and more. Watching these videos is also a great way to help your child develop an interest in learning science. On top of that it helps to reinforce lessons from school.
5. Geek Gurl Diaries
Here's an awesome channel made especially for "geek girls" that we absolutely love!
Hosted by Carrie Anne, a London-based Computing and ICT school teacher, Geek Gurl Diaries features a collection of video logs on topics such as programming, computer science, logic, electronics and more. The channel also includes video contributions from women working in IT and science. You can also find panel discussions with computer science graduates on computer gaming and geek culture.
As a whole, Geek Gurl Diaries is a space especially for little girls to connect and catch up on all things science and tech.
MindChamps Learning and Revision E-Guides

To help you tide through this period, we have prepared a series of e-guides to support your child in his/her home-based learning as well.
Here are some of our guides which you can download for your child.
6. Preschool e-guides for nursery and kindergarten kids
During the preschool years, your child's lessons will largely focus on developing literacy skills. On top of that, they will focus on building a strong foundation in numeracy and counting.
You can download our e-guides to help your N1/N2 child practise his/her letter recognition and word blending skills. For parents with children in K1/K2, we share tips on how you can incorporate maths into your child's everyday life and some worksheets to try out.
Get your copy here:
7. Revision practices for upper primary students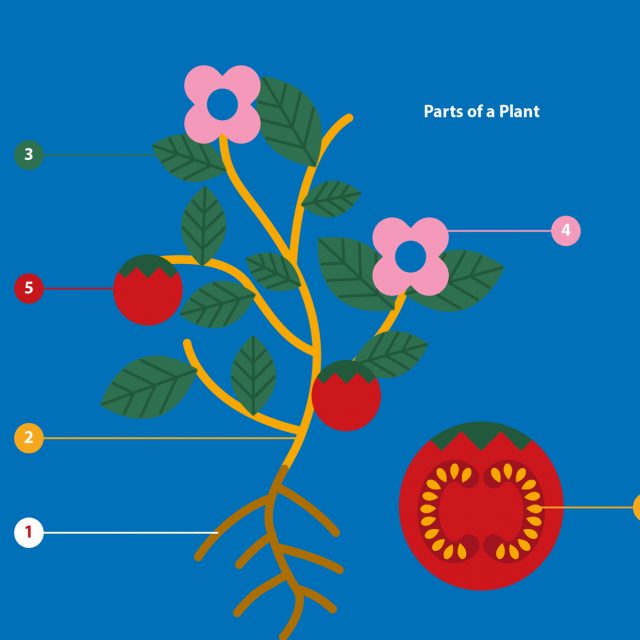 As your child enters the upper primary years, the school syllabus is going to get more challenging.
Help your child maintain a regular revision schedule and keep up with the momentum of learning at home. Our e-guides for Primary 3 to 5 subjects feature bite-sized explanations on specific topics. This comes along with tips and answering techniques to help your child tackle practice questions confidently.
Get your copy here:
P4 English: Conquering Cloze Passages
P5 Maths: Volume of Cubes and Cuboids
9. Revision e-guides for PSLE students
Not sure how to support your child as he/she prepares for the PSLE this year?
We've prepared a set of revision guides for English, maths, science and Chinese. They will help your child in his/her preparation for the PSLE papers. Learn tips and tricks from our curriculum specialists to help your child better understand the topics. Your child can also try out sample exam questions and review them later with the answer keys provided.
Get your copy here:
Tip:
We will be updating this page with more e-guides on preschool and primary school topics, so do bookmark this page and check in for the latest updates!
Want to find more of our educational resources for Home-based learning?